The birth of Rover Moulds within the Group was derived from the need to meet the quality requirements of the most demanding customer, also reducing the time needed to manufacture new products.
We assess the production risk and reliability of the moulds already in the design stage.
After the first phase of manufacturing the mould, we carry out moulding tests in order to verify its correct functionality and obtain "approval" for production.
Our Technical Department supports Clients throughout the design and construction of the moulds, recommending the most suitable work equipment, indicating how to optimize the production process, making pilot moulds and carrying out tests to guarantee the best final result.
Each mould, manufactured by RoverGroup, is accompanied by an "identity card" that defines all the technical characteristics (materials, dimensions and life of the mould).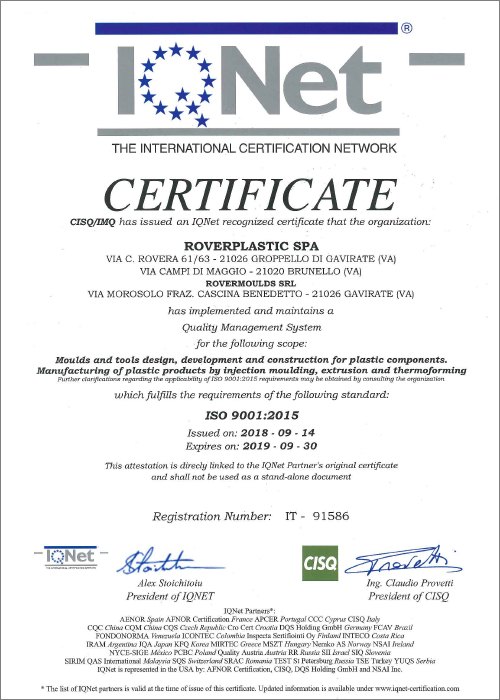 ROVERPLASTIC S.P.A
Unitá produttiva Italia
Via Rovera n.61/63
21026 Gavirate (Va)
Tel. +39 0332.748011
mail@roverplastic.it
ROVERMOULDS S.R.L
Unitá di progettazzione stampi
Via Morosolo
Cascina Benedetto  21026 Gavirate (VA)
Tel. +39 0332.746666
mail@rovermoulds.it
ROVERCZECH S.R.O
Unitá produttiva Repubblica Ceca
Hlubany 145
44101 – Podborany (CZ)
Tel. +42 415210900